Welcome to sloth bear country: Panna National Park in the Indian highlands.
The 12 romantic hilltop cottages of Pashan Garh-built in the local tradition with dry-packed walls and tiled roofs and situated close to a watering hole frequented by antelopes and other animals-blend beautifully with the jungle landscape.
Inside the lodge, the interiors, by South African firm Nicholas Plewman Architects, offer surprising contrasts, their rustically modernist look combining slate tiles, leather furniture, and block-printed natural fabrics, although it's unlikely guests will spend much time admiring the decor.
After all, there are twice-daily excursions into the national park, not to mention an attractive infinity pool to enjoy, as well as British-style picnic lunches on the veranda.
LOCATION
On a 185-acre private estate in the Vindhya mountains. Guests can fly from Delhi to Khajuraho (370 miles south) then be picked up and taken to the lodge (1-hour drive)
RATES
Cottage for two from $800, full board included
ROOMS
12 cottages with spacious bathrooms
STYLE
Intriguing chic meets colonial interiors with picture windows
FOOD
The restaurant serves fine Indian food and can also arrange alfresco bush dinners on a rustic ox cart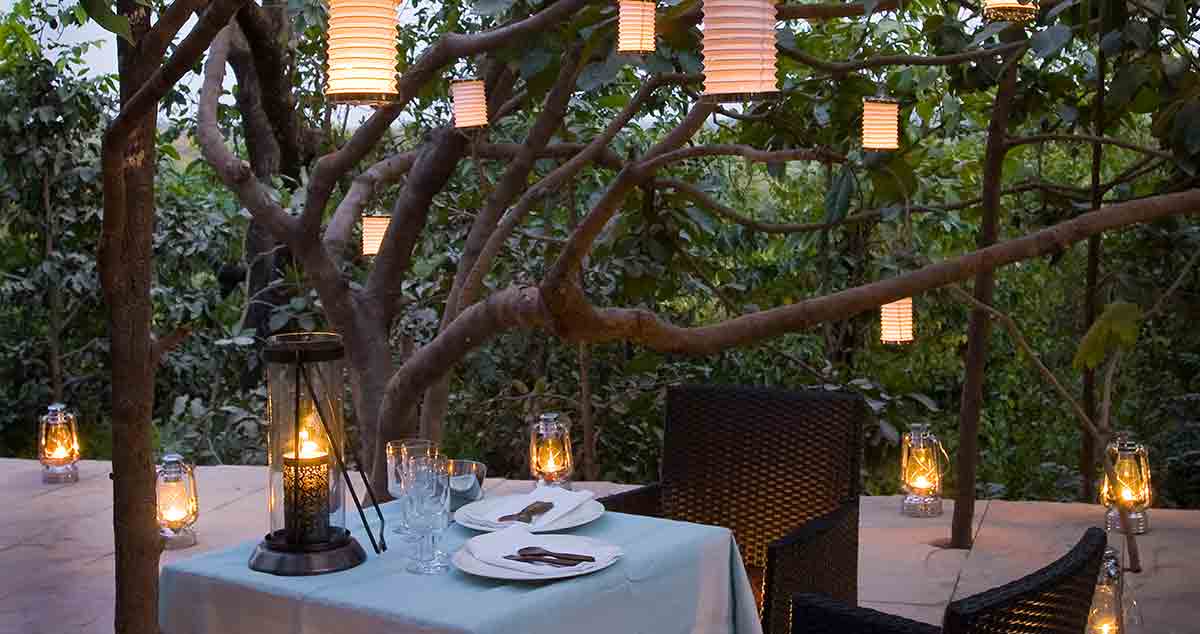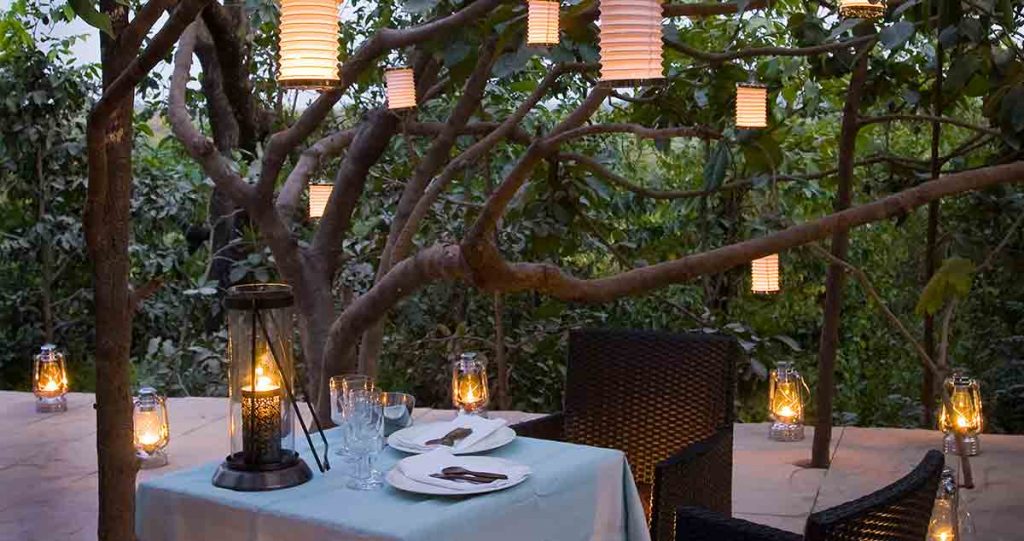 X FACTOR
The ox cart dinners, of course!
BOOK TO PACK
"Midnight's children" by Salman Rushdie
Panna National Park ~ Amanganj Road ~ Panna, Madhya Pradesh 488001 ~ India
Telephone +91 895 990 4701
pashangarh.panna@tajsafaris.com
tajhotels.com