&Beyond Mnemba Island is a luxury Tanzania hotel offering elegant interiors, excellent service, rooms with sea views and private verandas, a watersports centre, spa and restaurant, on Mnemba Island, near Zanzibar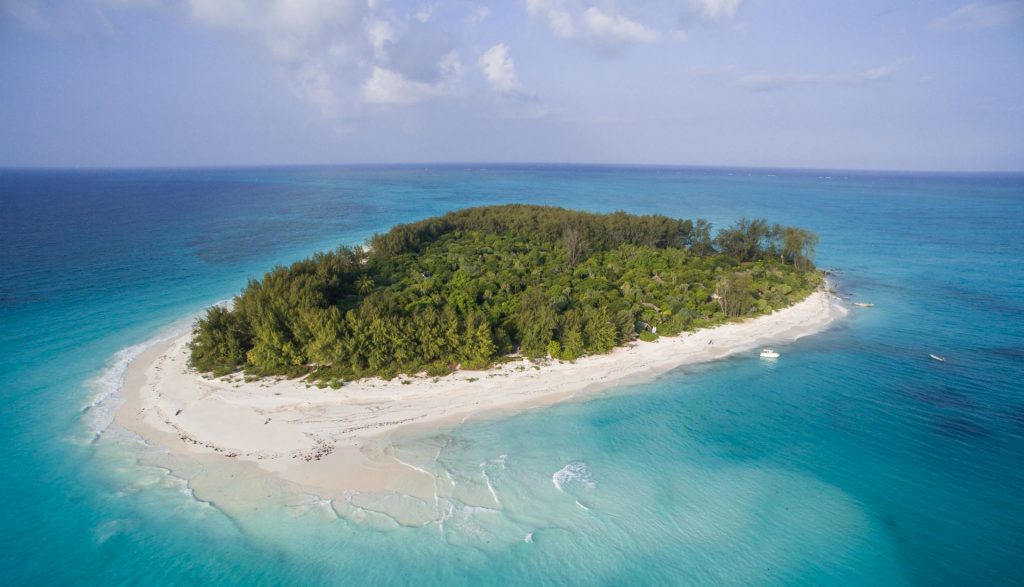 Off the tip of Zanzibar lies this romantic private island, an unpretentious and unspoilt paradise surrounded by coral reefs and dazzling water full of marine life. The perfect spot for snorkelling a few kicks from your pristine beach.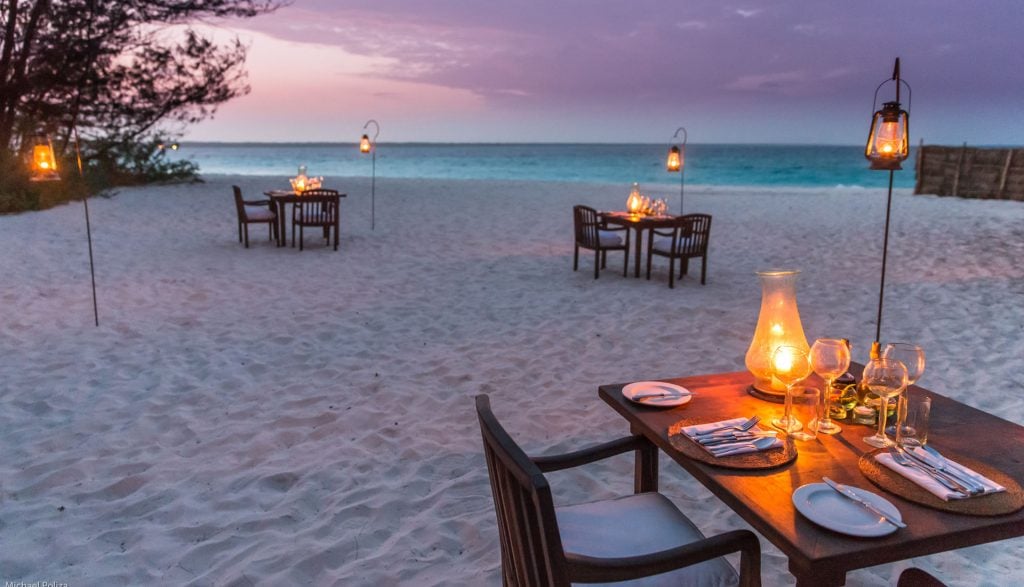 Rustic charm pervades your accommodation. Beside your own stretch of white beach is your frond thatched banda, nestled in tropical sand forest. The cottages stay cool thanks to open windows, woven walks and overhead fans.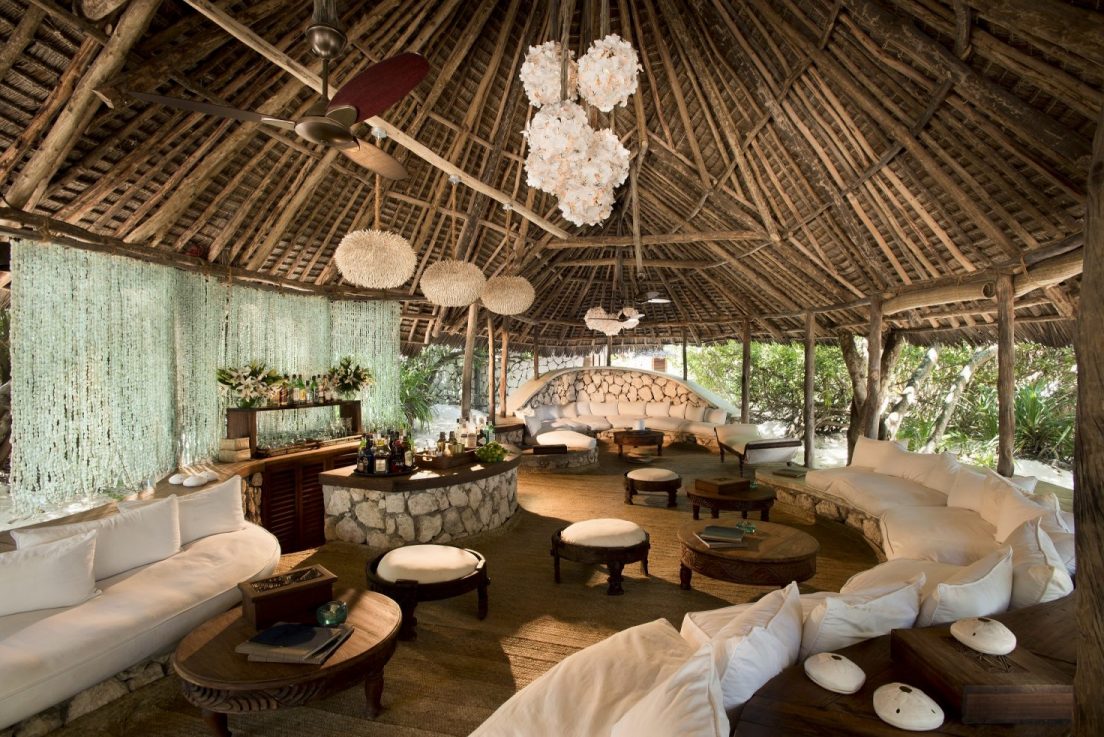 Lie and gaze at the view from your beachside sala on a Zanzibari lounger, and revive in the open shower.
Drink a fruit cocktail or dine under thatch by the white sands. Romantic candlelit dinners can be served to you on the beach as waves lap at your feet. Part of the enchantment is the way the food gets here – fresh fruit and seafood are sailed in daily on traditional ngalawa outriggers.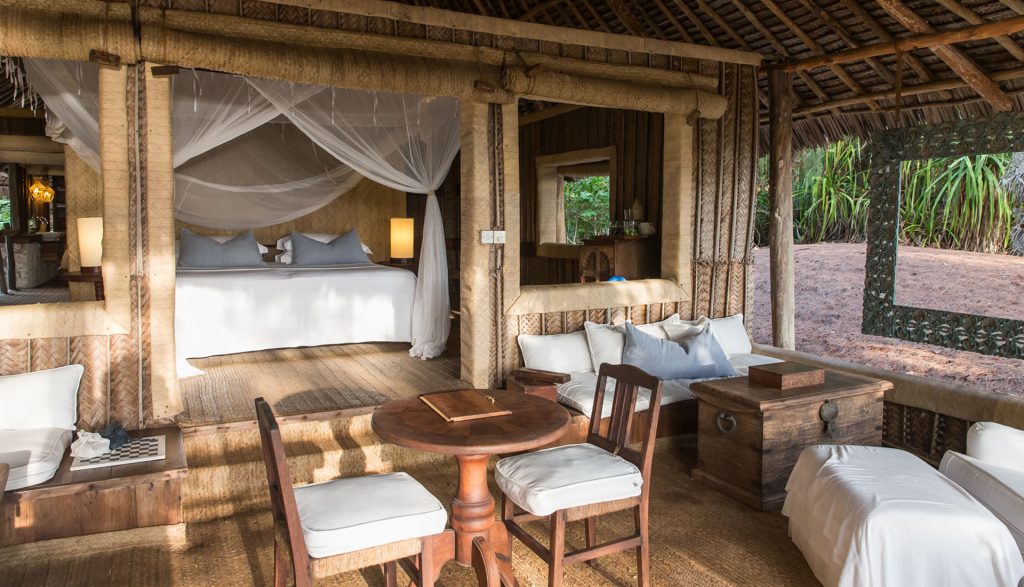 Your all-inclusive holiday includes quiet watersports like snorkelling, windsurfing, kayaking and spectacular diving. Try paddle boarding, standing on a board through the waves. In season get woken up for the amazing sight of turtles laying eggs or hatching.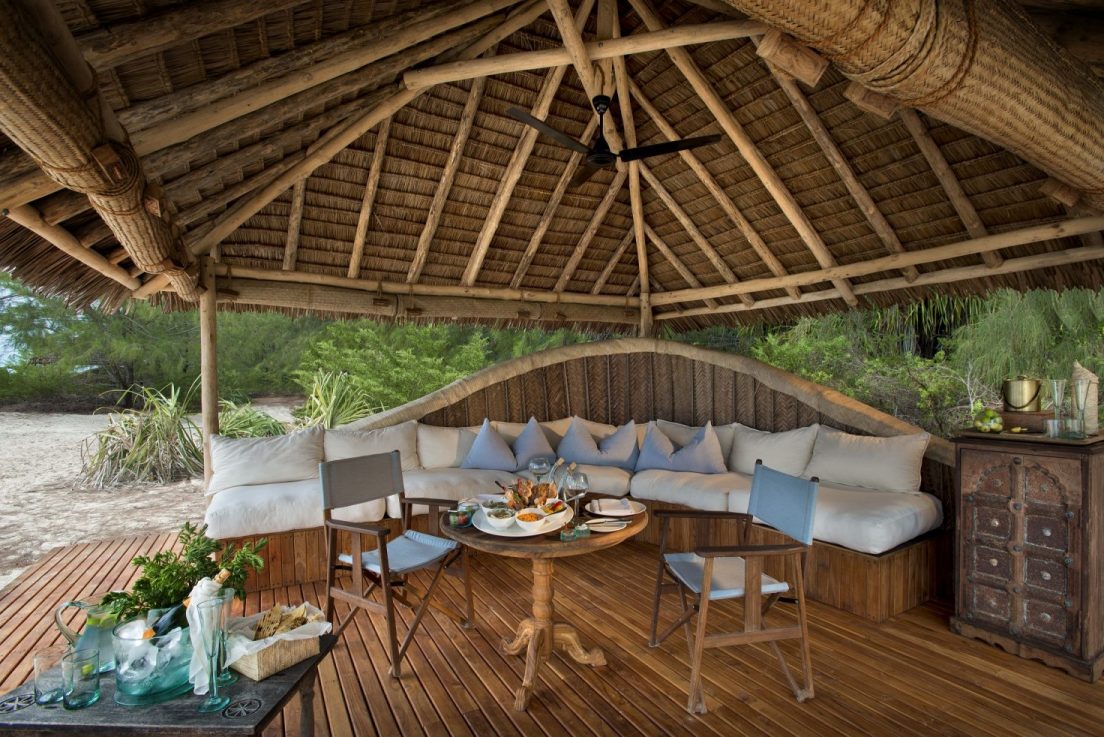 LOCATION
Mnemba lies 2 km/1.2 miles north-east of the island of Zanzibar, a 20-minute cruise in a traditional boat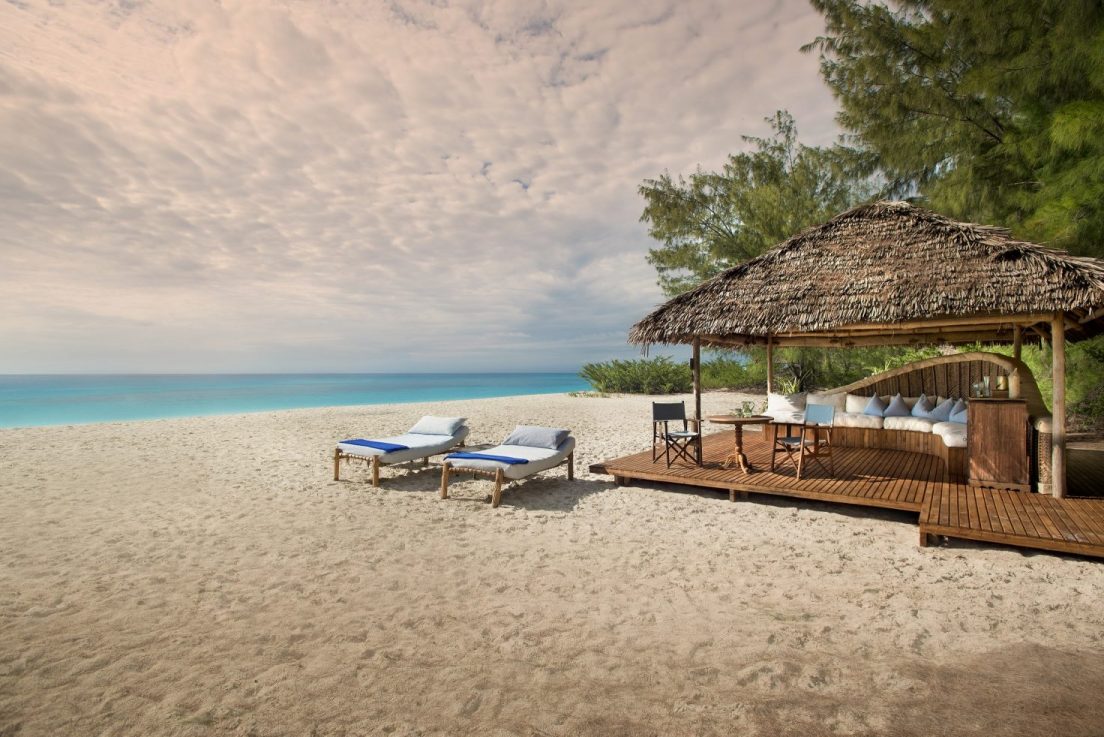 RATES
Guest rooms from $1270 full inclusive per person
ROOMS
10 secluded bungalows for up to 20 guests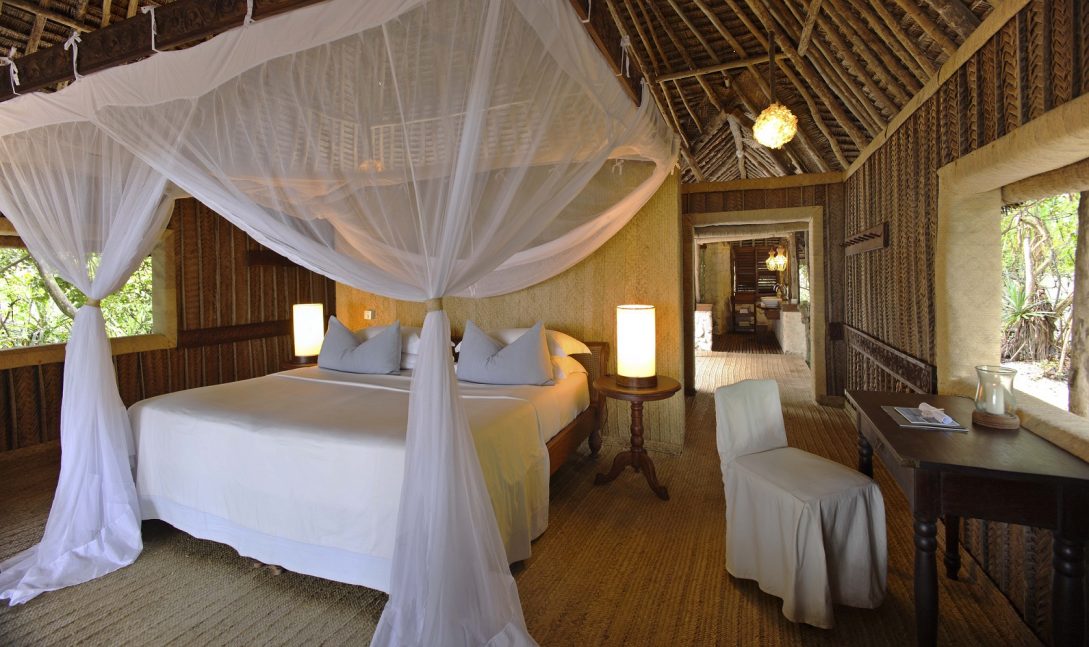 STYLE
Rush matting on the floors and wall; thatch roofing; open windows so the trade breezes blow through; campaign-era tables; and bathrooms, accessed by a raised wooden path, with outdoor showers and tubs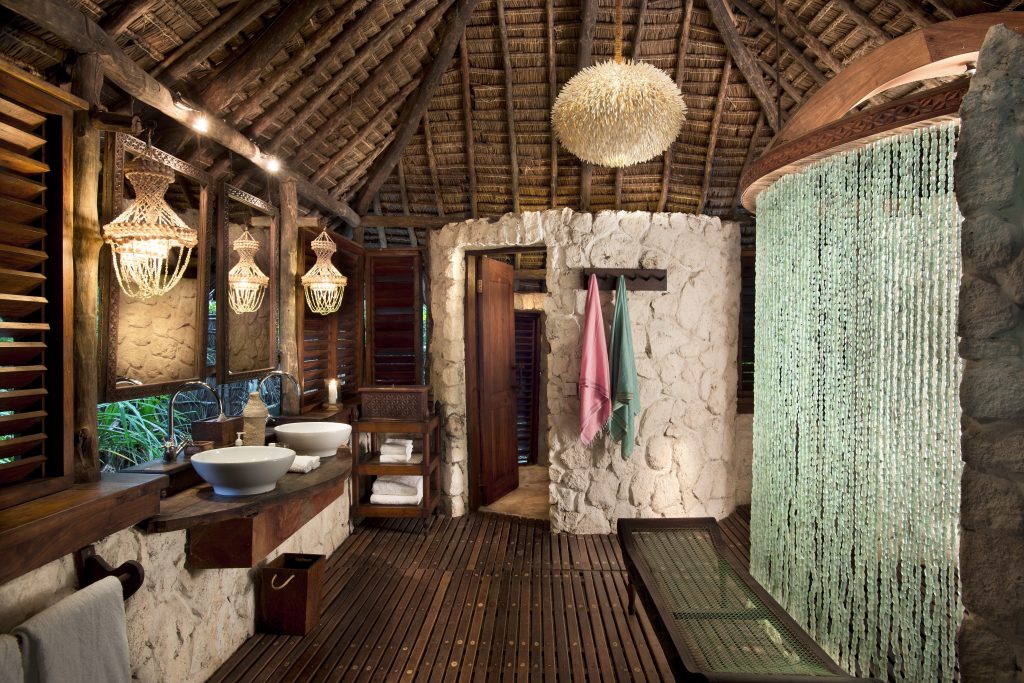 FOOD
Pan-African cuisine with Mediterranean and Moroccan influences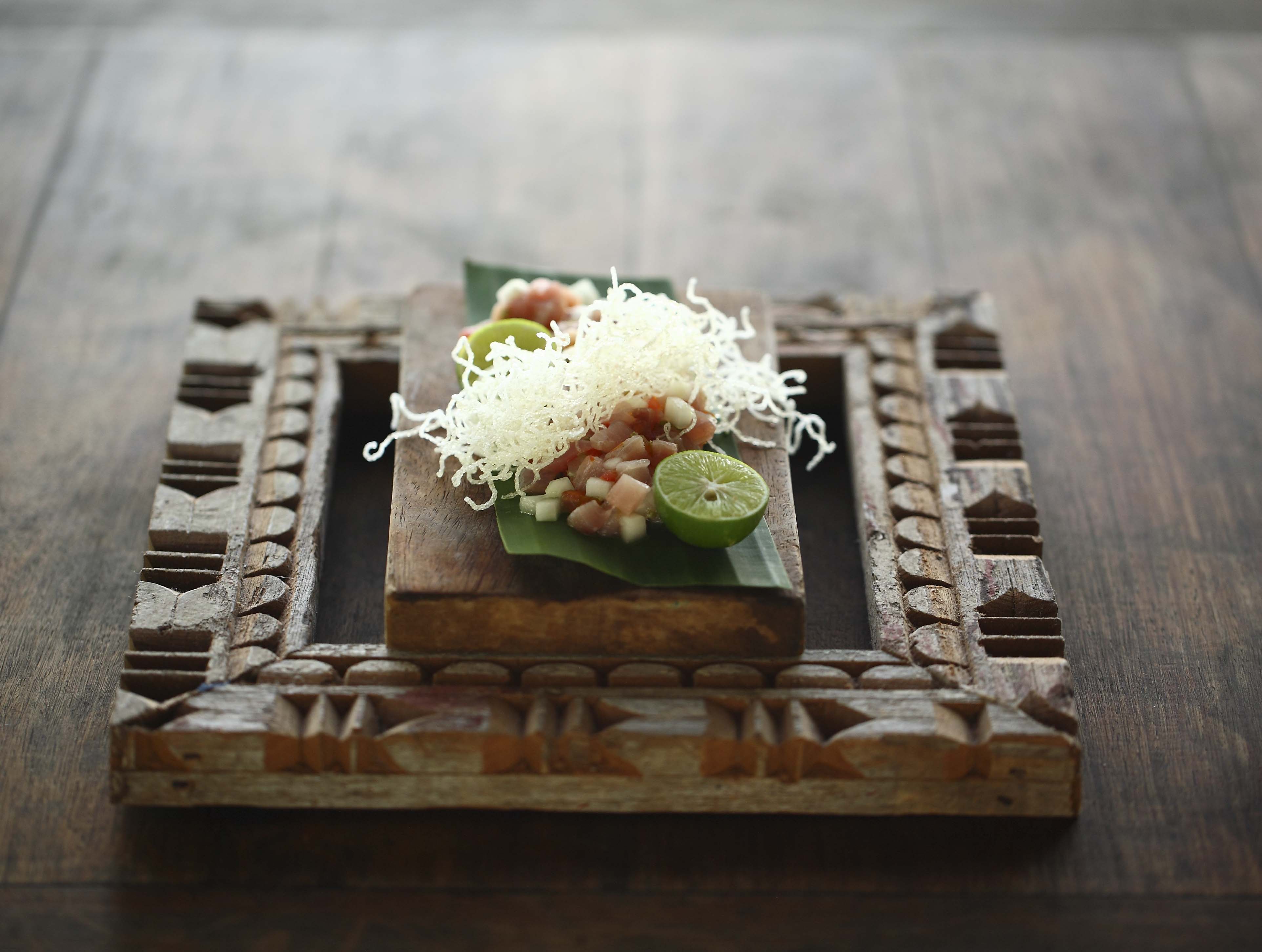 X FACTOR
Tropical Paradise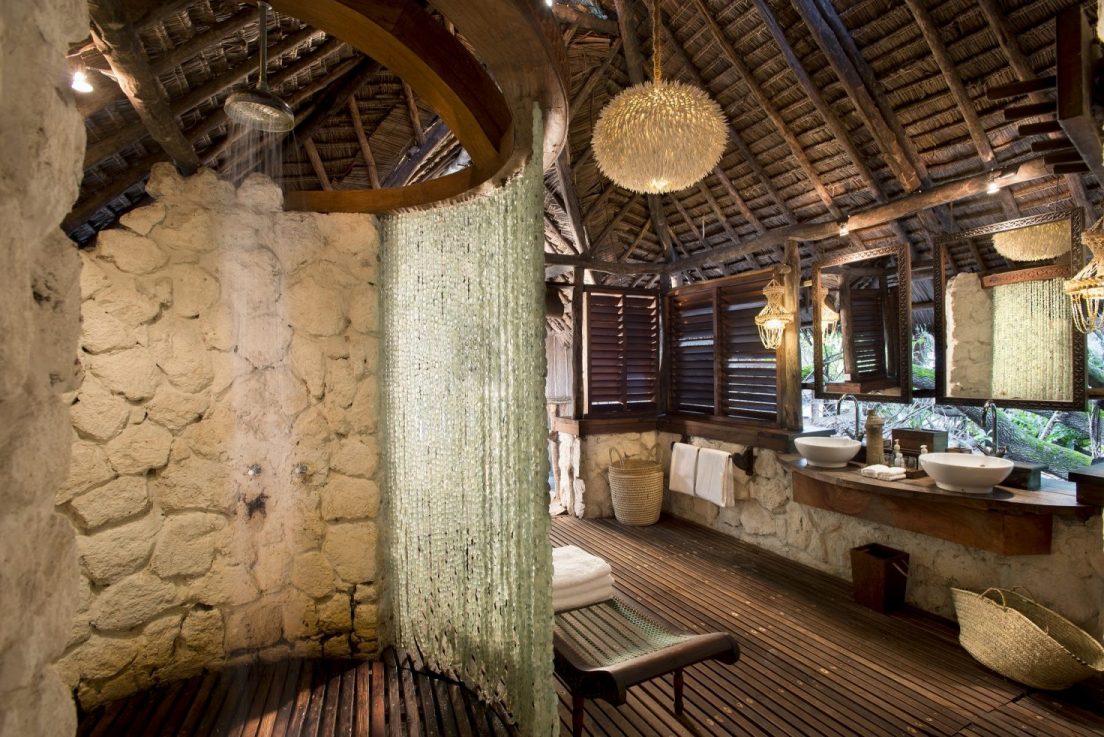 BOOK TO PACK
"How I Found Livingstone"
&Beyond Mnemba Island
P.O. Box 2055 ~ Zanzibar ~ Tanzania
Telephone +27 11 809 43 00
safaris@andbeyond.com
andbeyond.com